Recently, a report by the Department of Education (DfE) was published to analyse the impact of COVID-19 on learning loss within primary and secondary schools during the autumn term of 2020.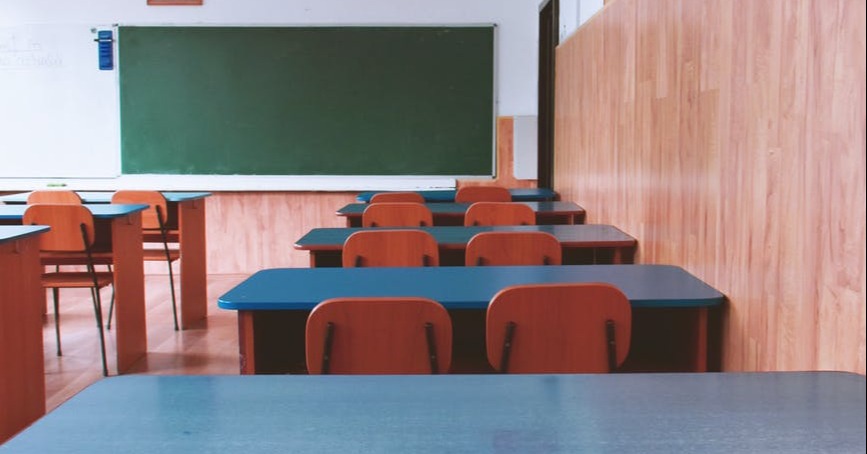 The report, titled 'Pupils' progress in the 2020 to 2021 academic year: interim report', was extensive. Among the findings, it discovered:
Improvement rates fall as students age.
More progress is made at the start of academic years.
Learning losses for reading were between 1.7 and 2 months for primary schools and between 1.6 and 2 months for secondary schools.
Primary school students lost an estimated three months of mathematics learning. Numbers for secondary school students were unable to be calculated.
There were regional disparities in learning loss, with students in the North East, Yorkshire and the Humber seeing the greatest losses.
The research was conducted by the Education Policy Institute (EPI), with Jon Andrews, Head of Analysis at the EPI, stating:
Our analysis shows that learning losses in schools that have many pupils from disadvantaged backgrounds were around 50% higher than those schools with very few pupils from disadvantaged backgrounds. This underlines the need for pupil catch-up interventions to be heavily targeted at the poorest pupils.
Every school across the UK has seen closures since March 2020. As the UK eases its restrictions and pupils return, we're seeing the potential of entire years having to return home due to positive COVID cases. Evidently, as time goes on and restrictions come and go, we're seeing a deficit building on how many months behind pupils will potentially be.
Natalie Perera, Chief Executive of the Education Policy Institute (EPI), said:
These new findings show that considerable losses in pupil progress were already evident by the first half of the autumn term, with pupils in primary schools, secondary schools and in different parts of the country all seeing their academic progress penalised by the pandemic.
Since then, pupils have faced further disruption as a result of this period of school closures. While teachers, parents and pupils have been going to great lengths to adapt to remote learning, the real concern now is that these learning losses could increase.
The remainder of this blog explores the current situation for schools, how learning loss has affected students and what's being done to help catch up.
Recovery Potential for UK Schools
Unfortunately, the potential for catch-up hasn't been wholly positive. Only recently, the education recovery commissioner for England, Sir Kevan Collins, resigned due to his issues with the Government's catch-up recovery funding, with the original number being set at £1.4 billion over three years.
Collins stated this number "falls far short of what is needed", as the amount only represents £50 per student per year.
"I do not believe it is credible that a successful recovery can be achieved with a programme of support of this size."
The EPI itself calculated a recovery plan needing £13.5 billion, whereas Collins has recommended at least £15 billion. However, this number has continued to rise, with over £3 billion pledged at the time of writing.
UK Catch-up Funding as Compared With Other Nations
Not only did UK citizens state the initial funding of £1.4 billion wasn't enough but it's also a much smaller number than the packages pledged in other countries. For example:
In the Netherlands, £7.3 billion has been pledged, equating to around £2,500 per pupil.
The US has developed a $130 billion plan, which includes more than just catch-up funding. However, it does mean, on average, pupils will get $1,600.
Wales has a much smaller number, at £72 million. However, the smaller number of pupils in the country means it's equivalent to £239 per student per year, which is currently the highest in the UK.
The recovery methods invested in differ across the globe. For example, in the Netherlands, teachers can spend the money freely, as long as it is on 'proven effective measures', such as tutoring for small groups.
What Did the Pandemic Teach Us About Learning Loss?
Overall, learning loss hit disadvantaged pupils the hardest. The poorest children were the worst hit, their learning losses equating to between one-third and two-thirds of the progress made in bridging the disadvantage gap in the last decade.
On average, disadvantaged children found they lost 4.3 months of learning. According to McKinsey, in a global report on the effectiveness of remote learning, UK teachers ranked remote learning as a 4.9 out of a possible 10 on its average effectiveness.
"Teachers in high-poverty schools found virtual classes to be especially ineffective, bolstering concerns that the pandemic has exacerbated educational inequalities."
So what does recovery potentially look like?
Potential Recovery Tactics
Recovery programs might see a focus on the 'basics', such as reading, comprehension and mathematics, rather than subjects such as art or physical education. Other ideas have called for extending the school day for 30 minutes.
However, the main focus at the moment appears to be on expanding tutoring, with the Government offering up to 100 million hours of free tuition to help children catch up on missed learning.
What else does this recovery funding go towards? It will potentially be used to fund:
The option of repeating final years for schools and colleges.
Extending the 16 to 19 tutoring programme.
New funding for early years staff training.
Extending the roll-out of early career framework reforms.
Funding for middle and late-career national professional qualifications (NPQs).
However, there are also the issues of wider regional disparity, racial disparity and the impact of COVID-19 on child mental health, all of which need to be considered within an education recovery plan.