Will schools, colleges and universities take a U-turn to traditional assessments as soon as this avenue reopens? Or will they continue to adopt digital assessment strategies long after social distancing and remote learning are over?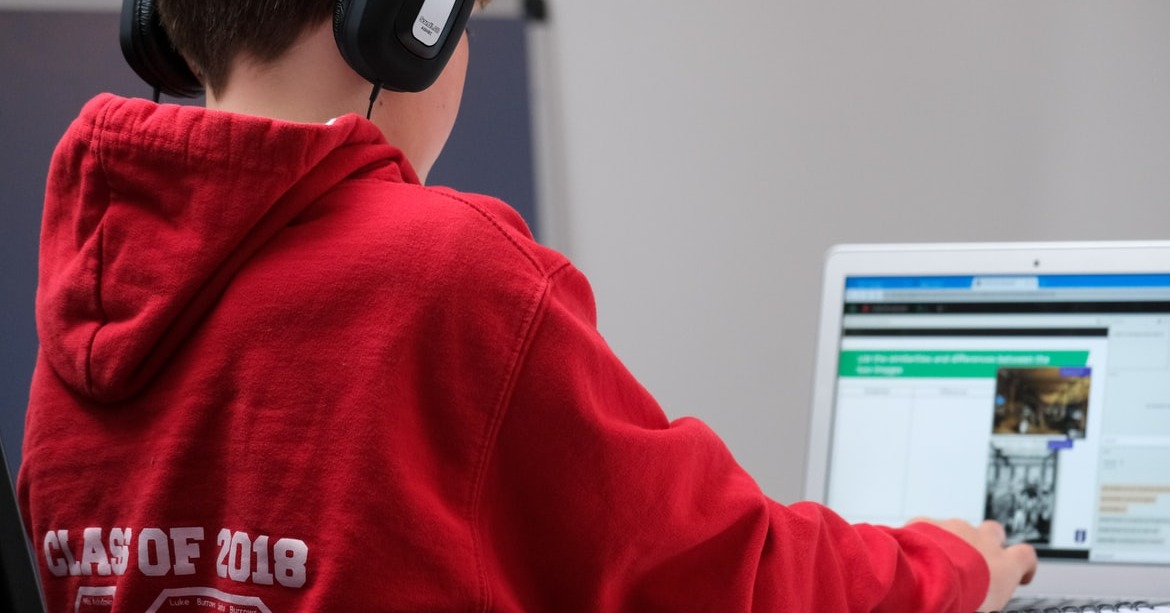 We look at the role of digital assessment to see if it's indeed a provisional measure or more of a permanent fixture as we rethink the blended learning landscape.
What Is a Digital Assessment? A Modern Way to Assess Understanding
A digital assessment is as it sounds: An assessment carried out digitally, using a personal device and software, sometimes referred to as e-assessment technology.
More and more types of e-assessment technology are being trialled throughout the UK, such as the cloud-based tool RM Compare, which 14 primary schools in Oxfordshire have successfully adopted.
This tool relies on Adaptive Comparative Judgement (ACJ) technology to show teachers a pair of assessments side-by-side, pulling on the theory that people can make comparative judgements over absolute decisions.
In this trial, teachers simply stated which piece of work they thought better fit the criteria to make marking more objective.
The e-assessment association says:
"RM Compare's ACJ technology uses a unique algorithm that continuously updates in order to intelligently select and pair pieces of work based on previous judgements, displaying similarly ranked work side-by-side. This intelligent pairing reduces the time it takes to accurately place a piece of work on the 'professional consensus rank order', streamlining the assessment and moderation process to be as efficient as possible."
This application of digital assessment enhances the teacher's role in digital assessments and the ability to "forensically understand the detail of children's performance in each writing task, across various genres, so that raising attainment [is] more achievable".
Other technologies are more focused on the pupil experience as they take a test instead of the ease of assessment. This includes software such as e-asTTle, a tool rolled out in New Zealand, designed for primary school learners.
Other technologies allow assessing the learner digitally and make traditional marking easier through submission via virtual learning environments. UCL's Moodle is an excellent example of this, where users can submit formal assessments via a portal and take quizzes in the interface.
Common Sense Education has a more comprehensive list of online education tools, complete with ratings, ideal audience types and pricing information.
The Benefits of Digital Assessment: How it Helps Learners and Educators
Although digital assessments have previously made their way into learning environments on occasion (usually in HE settings), they became more prominent across the board when online learning took centre stage at the start of the coronavirus pandemic.
In this instance, digital assessments provided a way to continue to track engagement, performance and understanding, even when classrooms and physical environments weren't open.
Not only did digital assessments provide a way to simulate the regular learning experience, but they also allowed teachers to sense-check the effectiveness of their online lessons when they were in their infancy.
Now, through much experimentation, digital assessments are widely accepted to provide several benefits for both learner and educator, including:
Providing a more manageable teacher workload as marking is either automated or quicker to complete


Presenting a more objective assessment system as bias is widely eliminated within marking and true anonymity is given


Driving pupil engagement during assessments by testing understanding in ways that more closely mimic real-life, using a familiar format


Improving pupil-teacher relationships through almost instantaneous feedback and more time to spend on the solution


Creating a shorter cycle to intervention as problems can be spotted at speed and larger academic gaps can be assessed over time


Finding a way to test skills that aren't traditionally viewed as being 'academic' yet improve employability such as collaboration and problem-solving abilities


Encourage students to adopt a wide range of digital skills that are coming to be seen as a standard in the workplace
With so many positives in its corner, it's hard to see why digital assessments shouldn't be adopted long-term. Or, is it?
The Drawbacks of Digital Assessment: Does it Work in Practice?
There are many suggested benefits of digital assessment. But, all have the caveat that if they don't ring true in practice or, more complicated still, if they can't be felt equally by everybody, does digital assessment have any use in education?
For many institutions, funding is a simple but substantial barrier to digital assessment, with the initial investment of software sometimes setting schools back by more than they can afford.
On a deeper level, digital assessments might not work due to issues with accessibility, both for students who have no way to access technology at home or students who encounter technical difficulties relating to security, bandwidth and wireless connectivity.
This raises a wider conversation about the inclusivity of digital assessment, considering if digital interfaces alienate those with specific learning needs and poor digital literacy.
Finally, for digital assessments to work, we'll need to set the same invigilation standards as in-school examinations, making digital assessments effectively 'Google-proof' and able to easily detect and prevent plagiarism.
These challenges aren't going unnoticed, being recognised by technology companies such as Intel and academic institutions such as The University of Bristol alike.
While we know education will never fully revert to its old ways and some aspects of blended learning will forever remain for students to flourish, it's still uncertain if the digital assessment is one of them.