The Schools & Academies Show is delighted to be working with Engaging Education, one of the UK's leading providers of marketing and communication services for the education sector. In light of the growth in the number of Multi-Academy Trusts (MATs) over the past 5 years, there is growing emphasis on ensuring your MAT has established a core brand with an agree ethos and values. For more information about Engaging Education please click here.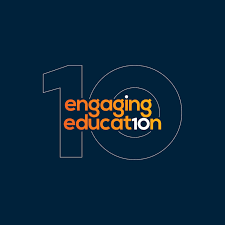 As such, we are delighted to share insights and tips on positioning your MAT from Engaging Education below.
Establishing Values & Brand Narrative
We know that creating a set of distinct values is essential for any successful organisation, especially in an education setting. Creating a list of memorable values is a simple way of conveying your Trust identity: how you operate, what is important to you and what makes you stand out.
We support Trusts to formulate their core values and to create a brand and narrative around them. Using the brand and messaging consistently across all Trust communications as well as throughout partner schools ensures a clear narrative and sense of cohesion throughout the organisation.
Social media and website communication for trust vision and values.
Making the Most of Digital Channels
Once values have been established, we support Trusts to communicate them consistently across digital channels. Those considering joining the Trust (whether that be a prospective member academy, member of staff, or parent/carer) are likely to check social media and websites as a first port of call. Ensuring that these channels clearly showcase Trust values is key to attracting key stakeholders and driving growth.
Our experienced Digital Team supports Trusts to keep social media channels and websites up-to-date and engaging, either by supporting Trust staff with advice, analytics and feedback, or by managing accounts in-house. We work closely with our partners to find an approach that works best for all involved.
Interior Displays
We know that every Trust is different in their approach to the identities of their partner academies, and we strive to support all our partners regardless of the direction they take. Although some academies maintain an individual ethos and branding when joining a Trust, sharing the same core values is a great way of demonstrating unity across the organisation.
Our Design Teams are experiences in creating eye-catching displays for individual academies which demonstrate their commitment to their Trust's values. This reinforces to all stakeholders the fact that the academy is part of something bigger, and that it shares a vision and set of values with a wider Trust community.
Communicating Through Film
Telling people about your Trust's values is one thing – showing them is quite another! Capturing interviews with staff and students within the Trust as well as natural footage of everyday interactions demonstrates values in action, showcasing what they mean in practical terms through your organisation.
The members of our Media Team are experts in planning, filming and editing video content which really gets to the heart of each Trust we work with. We collaborate with our partners to ensure all content really captures the desired tone, bringing values to life.
Celebrating Values
Whilst clearly and consistently communicating your Trust's values to key stakeholders is vital for driving growth and success, we know that it is equally important to ensure that all members of a Trust also understand how these values should underpin everything they do.
A fantastic way to build awareness of key values throughout the Trust community is to develop value reward schemes. We have previously worked with our partners to develop attractive certificates which were rewarded to students who clearly demonstrated Trust values. This scheme highlighted the importance of living these values every day, to both students and staff in all partner academies.
Engaging Media Content
We love to find fresh, engaging ways of conveying key messages to grab attention and spread awareness. A great way of making sure users stop to read about your Trust's vision and values (either on your website or social media channels) is to implement animated content to replace blocks of text. Our Media and Design Teams are skilled in creating attractive, visually interesting animations which use Trust branding to capture the attention of target audiences and ensure that key messages are communicated clearly.