Income Generation for Schools: Top 10 Ways to Generate Income for Your School
Chris Callaghan
·
4 minute read
Many schools around the country are feeling the pinch. Financial difficulty caused by wider socioeconomic and political issues is an ever-present issue. From 2009 to 2019, school student numbers rose by 10.2% but spending per student fell by 8%, showing a decline in both government spending and the financial ability experienced by schools themselves.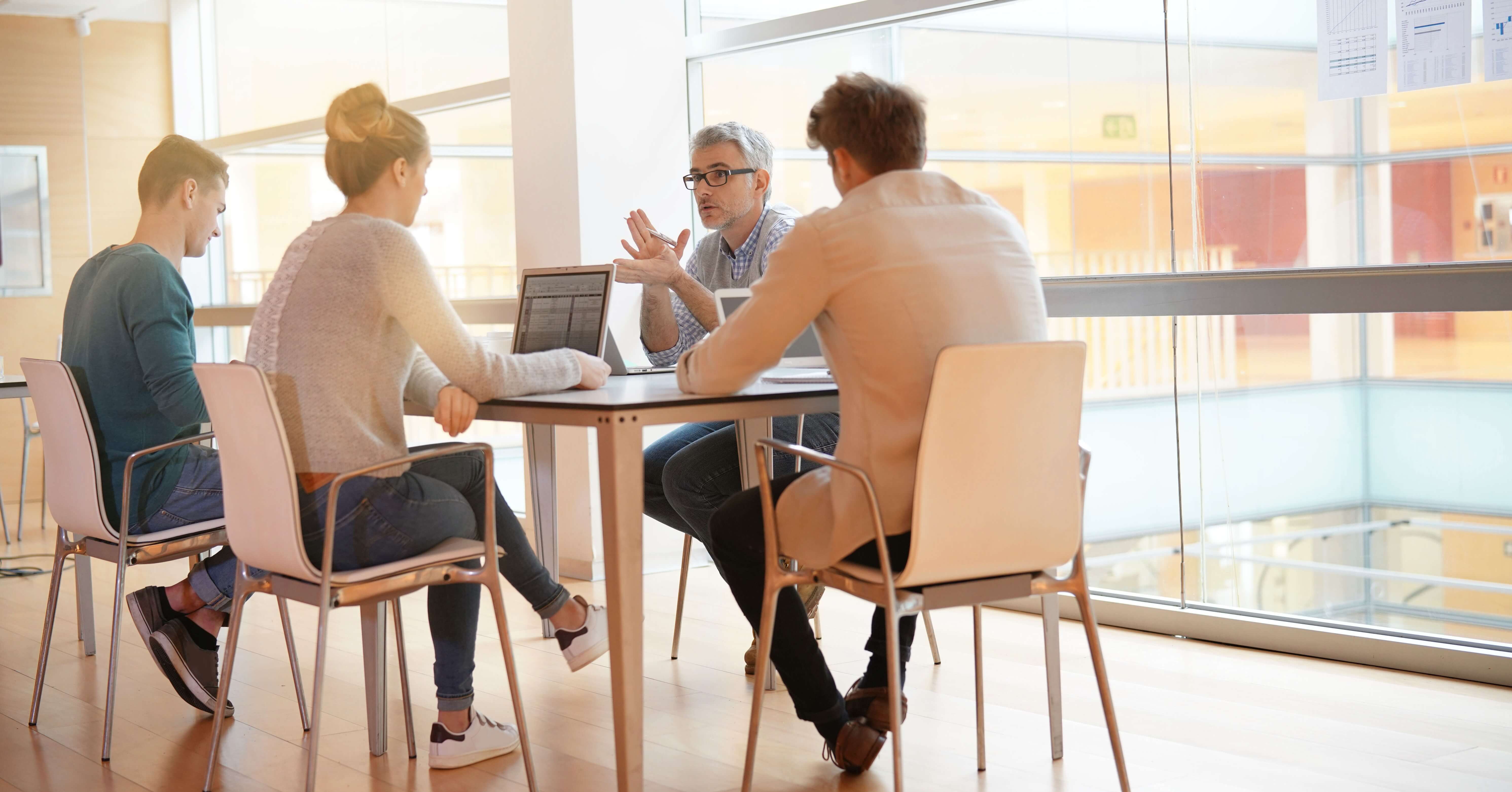 School finances are, unfortunately, a juggling act. Squeezed budgets are met with the demands of increased pupil numbers and issues that need resources, such as mental health, safeguarding and addressing disparate exam results.
The onus is on schools to balance their budgets while still providing for their pupils. A worthwhile activity is trying to actively engage in other means of income generation - but what are these? In this blog, we'll offer insight into the following ten ideas for generating income for your school.
1. Rent Parking Space During School Holidays
If your school is located in a heavily-trafficked area, with many local businesses that would benefit from the extra parking space for their employees, you can rent school-owned parking spaces during the summer months and half-terms to create extra revenue for little upfront costs.
These spaces can be advertised on local council websites that show parking spots in the area.
2. Compete With Event Spaces
Classrooms and halls are the perfect places for events, clubs and night classes. Consider renting them out to groups and businesses when students are out of school and you need the extra space.
Schools can work to get spaces listed in online venue search websites and work with local community businesses to advertise that these spaces are for hire. Schools can list their spaces on Schoolhire and Schoolplus.
3. Hire Out Sporting Facilities
On a similar note, sporting facilities go unused during evenings, weekends and throughout school holidays. Courts, pitches and other facilities can be hired out and require little maintenance. This is also a positive way of engaging with your community.
King's College School in Wimbledon is a good example of a school hiring out its sport facilities in non-school time.
4. Make Use of Advertising Space
More often than not, schools sit on main roads. Even if they don't, they attract large amounts of parents every morning and evening. School fences and other spaces are high-value places to put up advertisements, which schools can sell to local businesses for competitive prices.
5. Affiliate Spending Programmes
Many retail websites, including M&S and Amazon, run affiliate programs. These programmes allow schools to partner with the sites, earning them percentages of sales whenever they are made through a specific link.
Parents will pay no extra charge on items. This is a potential income-generating avenue at the beginning of the school year, where parents will be purchasing common items such as pens, pencil cases and calculators.
Any affiliate programs should be chosen carefully, matching a school's demographic and budget. Communicate to parents why an affiliate program is being chosen and how it works. Choose a school employee to manage any related social media posts if there is a school account that can be used to advertise the program.
6. Increase Your Funding
First of all, you need to develop a good marketing strategy to attract the most number of new students each year. Having a higher published attendance number (PAN) increases the amount of funding you will receive.
Similarly, encourage all eligible students to apply for free school meals, which increases the size of the pupil premium funding a school receives.
Schools should also stay up to date with Department of Education websites that display new sources of funding. You can find this information here.
7. On-Site Cafes
Even the simplest of 'cafes' - selling toast, biscuits and drinks to students at break times - can be a good and consistent source of income.
8. Offering Printing Services
Many local businesses need printing services and might not have the facilities or resources to have this service in-house. Printing work can quickly be sent through to schools for a fee and then picked up by customers.
Similarly, other IT services could also be offered for set prices. It's worth creating a document detailing each service and the price to disseminate among local businesses.
9. Sponsorships
For school events, you can approach local businesses about whether they would like to sponsor. This could be for events such as sports days, open days or community events.
You could even work to save money through developing relationships with local businesses, who may be able to offer mentoring or other services for free as part of their corporate social responsibility schemes.
The first step for this would be producing sponsorship packages which benefit the potential sponsor. These packages should also not affect the general theme and spirit of the school or event they are tied to.
10. Solar Panels
Using solar panels is a great way to save money on electricity, but they also offer the potential of generating income - depending on how much power your school generates.
Schools with solar panels can benefit from the Smart Export Guarantee (SEG), which pays when electricity is exported into the National Grid. It's surplus energy that isn't used, which certain energy providers pay for via tariffs offered at a set price per kilowatt-hour.
While solar panels are a larger upfront investment, they can help your school save money and generate income on top of that over time.
---
The Schools & Academies Show is back!
The Schools & Academies Show is a unique opportunity to join other school business and finance professionals in our dedicated Business & Finance Theatre and evaluate the lessons learnt across the sector during this time of severe financial challenge and hear practical advice on how to implement successful income generation projects within your school.
Our next show returns to the NEC, Birmingham on 22nd November, register for FREE below to join us and be part of the conversation with 3,000+ visitors across our dedicated zones and theatres, whilst getting to know our exhibitors as they showcase the latest cutting-edge products and services, designed to support school improvements!