The inaugural National Schools Awards 2019 took place at the NEC in Birmingham on 13th November and brought together over 200 education pioneers and leaders from across the UK to celebrate the great work being undertaken across the sector.
The National Schools Awards is there to recognise and reward both practitioners and organisations within the education sector for their dedication and hard work in providing positive outcomes for both pupils and staff. The event is brought to you by the Schools & Academies Show and the Institute of School Business Leadership (ISBL) and received vital support from key organisations including EduCare, Eduprise, Schools' Buying Club and The Education Broker.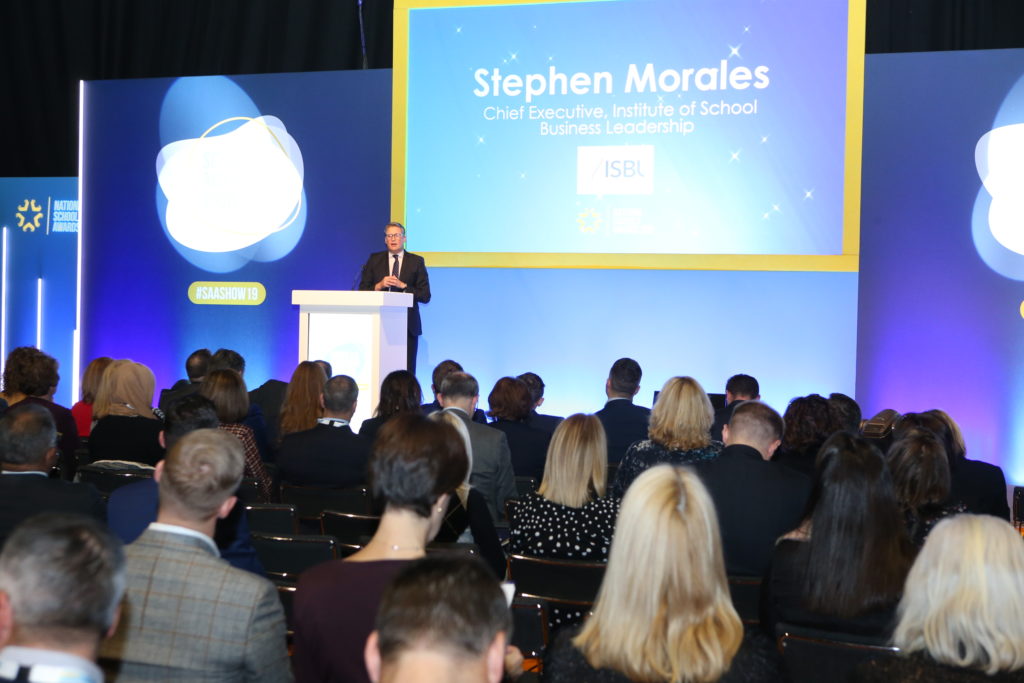 At a time when the education sector is going through funding and wellbeing challenges whilst still under pressure to meet the demands of a growing population of young people needing and wanting to learn, it is essential that the sector highlights and appreciates the devotion, enthusiasm and commitment that teachers, leaders and schools are providing to the youth of today.
As such, it was a delight to see the winners collect their award and be congratulated by a room full of their peers. Winners included:
School Business Leader of the Year – Angela Ogden, St Damian's Roman Catholic Science College
Leadership Team of the Year – Joseph Cash Primary School
School Infrastructure Innovation of the Year – Stephen Hoult-Allen, St Luke's School
Income Innovator of the Year – Simon Arnold, Oak Meadow Primary School
MAT of the Year – Star Academies
School of the Year – Manor School, BSAT
There was a high calibre of finalists shortlisted for the awards which included representatives from the following organisations:
Marjory Kinnon School, Wellspring Academy Trust, Haydon School, Regent High School, All Saints Catholic College, the Reach Free School, St Edward's RC & CofE School, Glengormley High School, the William Henry Smith School, Sidney Stringer Multi-Academy Trust, Bradford Academy, Oasis Academy Hobmoor, Mark Rutherford Academy, LIFE Education Trust, STEP Academy Trust and C.I.T Academies.
The National Schools Awards will be returning in 2020 to once again highlight frontline practitioners, education leaders and inspiring organisations across the education sector and you can find out more by registering your interest here.
#NSAwards