Colour is one of the most visible attributes around us in the world. It's everywhere and plays a vital role in the overall aesthetics of space, as well as impacting mood, emotional well-being, output, behaviour and learning. Various studies conducted demonstrate using colour to enhance learning contributes to the development of the brain, creativity, productivity and learning in children.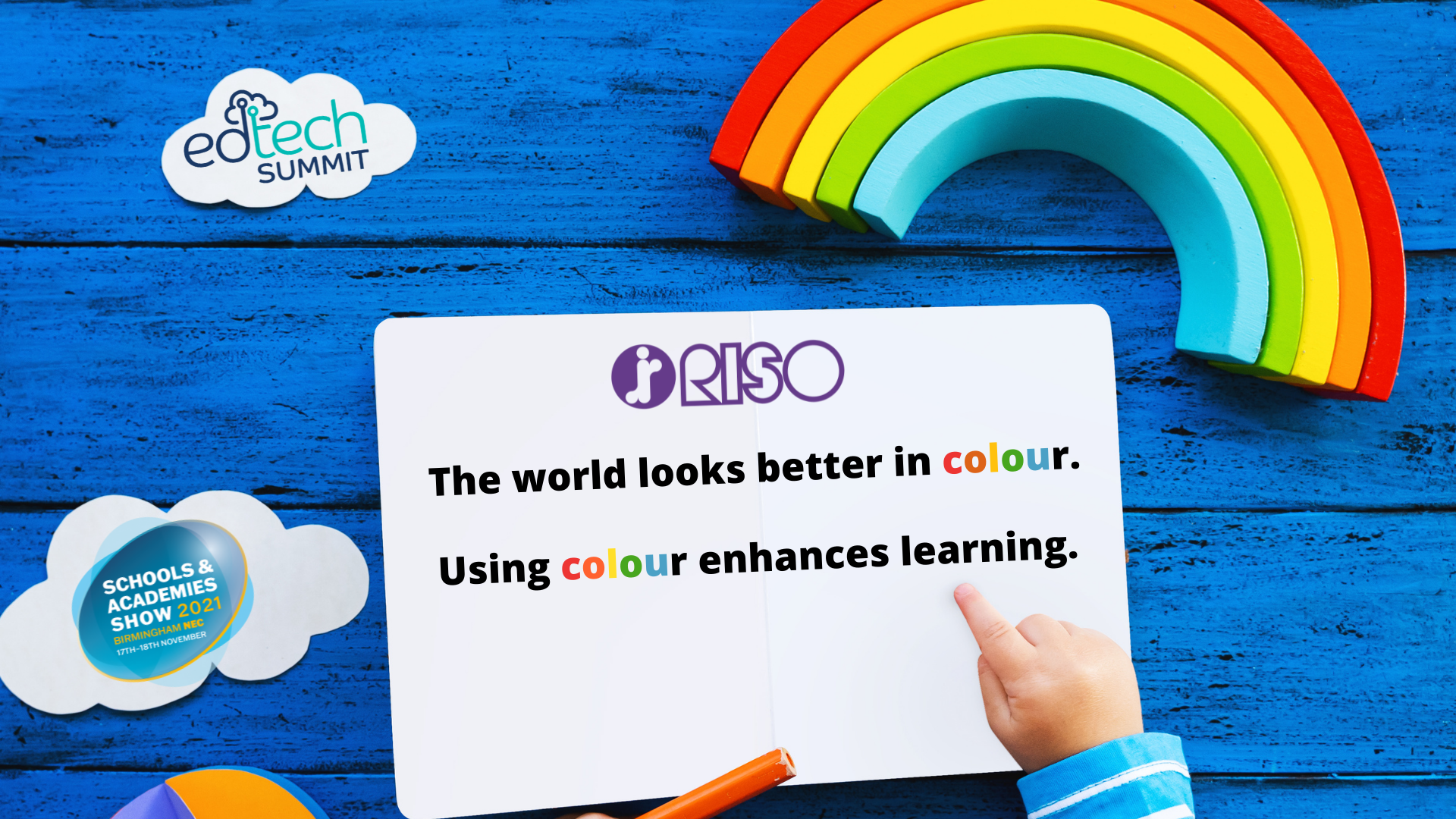 Why is colour so important in children's development?
There's no doubt children love colour. It grabs their attention and stimulates their minds.
When babies are born they see in monochrome for the first eight months. Only then do they begin to notice bright colour, which stimulates their minds. Exposing a baby to different shades of the same colour, instead of surrounding with just primary colours, helps them make critical colour connections. According to experts, showing patterns to a baby is important as it provides visual and cognitive stimulation for them as they focus on what they can see.
Using colour to enhance learning in schools
At a young age children start to associate colours through developing their memory. An example of this is when children are taught to cross the road. A red light means stop and wait, red and amber means prepare to move but wait, and the green light means you can go if it is safe to cross. Another example outside of the curriculum is understanding the difference between a red and blue coloured taps.
Colour can also be used to teach children about cultural differences and diversity. Countries and cultures use colours for different meanings; red signifies good luck in China and green is the colour of independence for Mexicans.
As children spend the majority of their day in the classroom, colour can be used to enhance and influence their learning. Inspiring children using colour can help increase engagement in class in the following ways:
Developing memory
The brain uses colour to develop pattern recognition, memory and absorb information and so using colour in learning enables children to locate, compare, understand, and recall information faster.
Colour also affects children's moods, behaviour and educational performance.
An abundance of research has been carried out on the effects of colour on the brain. Some experts claim that different colours enhance learning in different ways:
Blue: enhances creativity and stimulates a cool and relaxing environment.
Red: is the colour of passion and evokes strong feelings of threat, love, or excess stimulus. In school rooms it can be used in combination with other colours as it can help in detail oriented or repetitive tasks.
Yellow: is the colour of happiness and sunshine for children. Yellow stimulates intelligence and is ideal for use in kids' rooms, study rooms and play areas.
Green: represents abundance and can relax and contribute to better health in kids.
Pink: is a calming colour and can lower heart rate.
Orange: Many educational establishments use orange as it enhances critical thinking and memory. Exam rooms in orange are known to enhance performance in exams.
When a teacher is in a colourful classroom, it makes them happier too. Research has shown that using colour to enhance learning in schools makes new learned experiences more memorable.
Enhances memory performance and visual sense
Colour plays a vital role in enhancing both memory performance and visual sense and can increase the attention span of learners and reduce boredom.
It's important to ensure a balance between bold and neutral colours, as too much use of colour can over-stimulate instead of inspire. Educators need to use more attention-grabbing colours such as red, orange, and yellow to encourage learning, focus, alertness, and awareness. Cooler colours, such as blue and green tones can evoke calmness, which will stimulate concentration, broader thinking, and conversation.
Using colour to enhance learning strategically
Colour can enhance the clarity in text by as much as 40%, so it's important to maximise the learning outcome by using colour effectively. Strong, bright, and bold colours should be used sparingly, or with a neutral background, to avoid attracting the eye in many directions as the message will become lost in the text. Colour can inform and, by improving readability, help children better understand the concept of the text they are reading. Using lighter backgrounds will contribute to a higher readability level.
Using colour to enhance learning for children with special needs
Colour affects children's mood and behaviour differently. Children who are sensitive towards colour, or struggle with their vision, and those with Autism Spectrum Disorder (ASD) can become stressed by colour and patterns and it can affect their behaviour. It is therefore essential to create a warm, but not over-stimulating, environment as autism can typically be affected through extreme sensitivity to the sensory stimulation of sound, light, and colour.
Colour can also be used to support children who are partially sighted. Colours that contrast and differentiate between surfaces can help with the perception of size or judging the distance between objects or space.
Add colour to your curriculum
As the UK's largest print supplier to the education sector, we understand the growing pressure on budgets for schools and can offer the solution. Our printers feature innovative technology at low cost, and we have the lowest cost for A4 colour prints/copies in the UK. We are also the only provider of inkjet printers that run on unique cold inkjet -meaning lower energy bills and zero emission.
This short video explains the benefits of using our cutting-edge print technology RISO Education Showcase Video - YouTube
More information on how we work with you to create the right solution can be found here: https://www.riso.co.uk/education-printing.html
Come and meet the RISO team
We will be exhibiting at the Schools and Academies Show at Birmingham NEC on 17 and 18 November 2021 and would love to meet you.
You will find us in Exhibition Hall 1, Stand B10. We will have a demonstration machine available to allow you to see how using colour to enhance learning in your school is possible… and we will also be giving away lots of freebies.
To make an appointment at our virtual booth please click here: https://connected.eventnetworking.com/company/1755813
To arrange a call back or an on-site demo. email: info@riso.co.uk or call 020 8236 5800
A copy our education brochure can be downloaded here: https://www.riso.co.uk/pdf/RISO_education_brochure.pdf