School leadership is an essential facet of every educational institution and it's what helps schools survive and thrive going forward. But what exactly is it? And how is it evolving to adapt to changes happening now and in the future?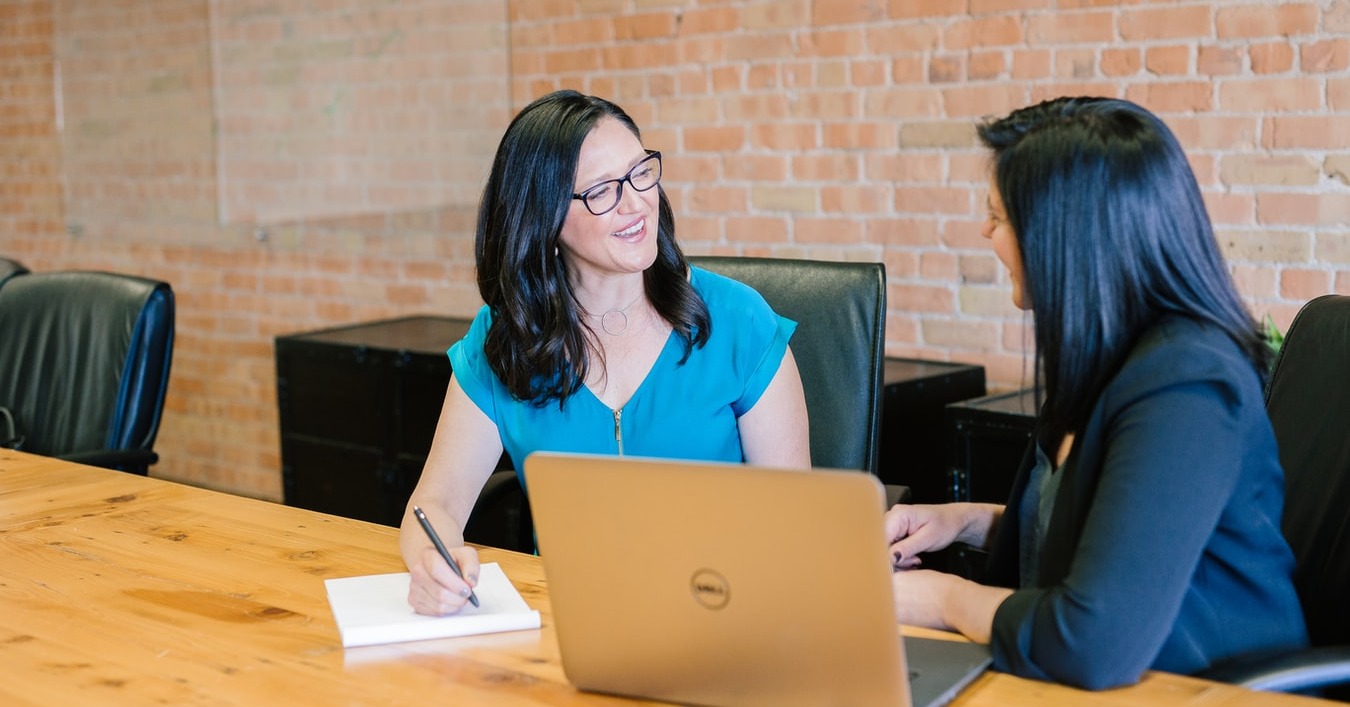 What Is School Leadership?
School leadership is a hierarchical system, often using distributed leadership models, of managing all functions of the school from finance to wellbeing to benefit pupils, teachers and parents and align them towards the same goals.
Although a headteacher seems like the definitive source of authority, school leadership responsibilities are shared among many individuals.
From school governors to designated safeguarding leads (DSLs), department heads to school business managers (SBMs), many people play an essential role in guiding a school to manage its performance, both in terms of academic results and as a business. Distributed leadership is now a key feature of modern education systems.
The Education Development Trust says:
School leaders, particularly principals, have a key role to play in setting direction and creating a positive school culture including the proactive school mindset, and supporting and enhancing staff motivation and commitment needed to foster improvement and promote success for schools in challenging circumstances.
Appointing a Senior Leadership Team (SLT)
While a headteacher's role is to manage and implement a school's vision, they'll need to delegate specific tasks to other individuals to achieve this. This process is otherwise known as appointing a School Leadership Team (SLT).
SLTs allow leadership duties to be shared, creating a hierarchy and clear accountability across leadership as a whole. The SLT works together to implement a school's vision under the headteacher's supervision. They meet regularly to discuss progress and maintain good working relationships with other school stakeholders such as governors, local child protection officers and councils.
Members of the SLT also work independently, carrying out their individual responsibilities. Not every senior leader will focus on these as a core part of their role — rather a responsibility is often given in addition to their main job role.
For example, a Year 5 teacher might be named a DSL. This doesn't mean safeguarding overrides their role as a teacher. Instead, it's an additional and formal responsibility they undertake when becoming a senior leader.
What Are Senior Leaders Responsible For?
There are many types of senior leaders and many aspects of a successful SLT. All senior leaders can be responsible for different items, yet they'll always feedback on their work to the wider group.
Managing Exam and Ofsted Results
A school's reputation lies in its exam pass rates and Ofsted results. Parents choose schools based on these metrics and funding is allocated taking these figures into account. What's more, consistently poor result rates and poor Ofsted inspections aren't only sure to impact pupil intake and inform significant changes in educational institutions.
In worst-case scenarios, a lack of leadership and poor implementation of school vision can mean a school will move into a category of concern and be subject to 'special measures.' If an academy is judged as inadequate following an Ofsted inspection, it'll move to become a sponsored academy, losing its independence and entering a new multi-academy trust (MAT).
As such, every SLT will focus on school performance as a priority. Most senior leaders will have targets related to pupil attainment and teaching quality. As such, there's no limit as to how many senior leaders, governors and trustees are allowed to meet Ofsted inspectors during their inspection.
Ensuring Pupil and Staff Wellbeing
Another important consideration for schools is wellbeing — both from a pupil and teacher perspective. Known as pastoral care, this responsibility is shared across every individual, becoming a crucial part of a school's ethos. However, a Learning and Pastoral Support Officer might be hired as a dedicated role. A DSL will also likely contribute to this cause.
Pastoral care is concerned with many outcomes, the most critical being engagement. Successful pastoral care initiatives are thought to combat absenteeism, mitigate risks to safeguarding, reduce disruptive behaviour and improve academic outcomes across the board.
With so much at stake, this is constantly on the SLTs agenda.
Senior leaders might explore many avenues to improve pastoral care, from new forms of communication to the adoption of more multifaceted approaches to learning.
Managing School Budget and Making Strategic Decisions
From an organisation perspective, schools need to perform in a financially sound manner, considering available funding, annual budgets and more major structural school decisions. Only recently has this role in SLTs become more and more prominent, forming a position we now know as a School Business Manager (SBM).
The role of an SBM is to look at an educational institution from a strategic perspective, as any business manager would approach the average enterprise. As a resource from the National College for Teaching and Leadership states:
School business managers deal with much more than money. They have a portfolio of responsibilities and skills that supplement and complement those of other school leaders, especially those drawn from classrooms and with teaching backgrounds.
SMBs attempt to look at scenarios objectively, removing the tie to education and understanding its long-term financial and logistical implications. They are an asset to every SLT in forming far-reaching decisions like the toss-up between becoming an academy and joining a MAT.
Realising School Values and Mission
All in all, SLTs work to realise school values and mission, putting code of conduct and school ethos into practice. They can also help refine this message as the external environment, educational expectations and the individual school domain changes over time.
How Is School Leadership Changing?
School leadership is an established concept, as are SLTs, being present in every UK school and academy. However, the work of SLTs evolves as other environmental and educational factors come into play. In turn, this changes the role of a school leader and reshapes their day-to-day activities and responsibilities as a result.
Peer Reviewing School Leadership
To increase leadership performance across local districts, some countries are introducing 'consultant school leaders' who share effective practice with peers in other schools in and around the area.
This gives the best school leaders a voice and an opportunity to peer review others' performance. This is much like how an SMB might interact with other SMBs to discuss strategies, successes and failures.
How does this impact school leaders? Those nominated as consultant school leaders will be faced with more responsibility and a requirement to expand their knowledge, outside of their own school domain.
For other school leaders, this change should, in theory, support their role, making it easier to carry out certain tasks. However, in the interim, the dynamic of senior leadership will change and become less insular.
Responding to Coronavirus
SLTs are contending with all of the usual concerns, as well as coronavirus. As lockdowns and social distancing regulations have shaken the rest of the world, they too have impacted education.
Most schools have responded to the pandemic by offering online learning. However, there are still issues around accessibility that academies within deprived areas will need to overcome. For example, 1.9 million households in the UK currently have no access to the internet.
How does this impact school leaders? In changing times, changes need to be made to roles, responsibilities and even KPIs. School leaders will need to add more short-term adjustments to their agenda, thinking about their core responsibilities in the context of distanced learning.
Blended learning, co-learning with the help of parents and guardians and teaching via platforms like Zoom are all obstacles that senior leaders will need to overcome. This could require greater networking with other schools across the country and world to cross-reference how different approaches are working in practice.
Becoming More Bespoke and Less Templated
As school leadership becomes more advanced, we understand the complexities of the job and the role that context plays in school problems. Going forward, school leaders are encouraged to observe more before looking for immediate solutions. Now, it's realised that a deep educational knowledge of an individual academy helps us diagnose problems properly and create long-lasting solutions.
How does this impact school leaders? Despite the shift to more regular knowledge sharing across schools, school leaders will increase their knowledge sharing and seek advice from external bodies and individuals and assess how and if it should be applied to their scenario.
More accountability measures and observations might come as a result of this, forcing school leaders to rely less on frameworks and become braver to step away from conventional methods. We'll see more experimentation, more detailed goals and new approaches across the sector. In the long-term, we might also see the skills needed for the role of school leaders change to reflect this. The skills required of the leaders of the future are un-yet known, because the challenges they face are yet to be revealed.
A Checklist for School Leaders Looking to Make Changes
While we're well aware of the overarching themes in school leadership, what small steps can school leaders now take to work towards more top-level goals?
Peer review before it becomes commonplace, making links with other schools in the area or institutions with the same ethos. This can be taken one step further by becoming an academy and joining a MAT.

Practise analysing the school landscape, instead of producing insular reports. Look to other case studies to solve problems and raise awareness about other initiatives across the board.

Use a priority matrix model to identify school leadership goals, considering both the importance and urgency of tasks. This approach can help to respond effectively in times of crisis, while also remembering to prioritise the bigger picture.

Value feedback from students, parents and guardians in regards to blended and distanced learning, taking their views and experiences into account. As a new factor in education, remote learning and all that comes with it needs to be designed and updated around the user and those who it affects.

Balance theory and application to make decisions that you believe will be best for your school domain. This could also mean making changes to school leadership training so that predecessors also understand the weight of theory in school leadership decisions.

Innovate and experiment with new ideas even if it doesn't seem to be in line with a school's status quo. Moving away from templated ideas and frameworks means engaging in a period of uncertainty as leaders take the plunge into new ways of problem-solving.

Put more emphasis on performance evaluation as new models, by definition, aren't tried and tested. Teach the SLT and other education staff to regularly provide feedback and observe if something is successful or not.